A lot of fun happened in December! I'm a couple weeks late posting, but first grade accomplished SO much! We finished the scenery and props for our reader's theater AND had our performance for the parents. We had a wonderful turn out! I'm happy to announce that someone for EVERY family was present. It made the students feel extra special to have a family member there for our show. The students were amazing (but I'm not surprised by that!). :) They even closed the show with an impromtu Doubles Rap performance requested by Mrs. Buchinski.

The fun didn't stop there! We closed out our week before vacation with a gingerbread unit. Our unit consisted of reading multiple gingerbread stories, comparing and contrasting the stories, creating art project surrounding the stories, and finally working in teams to create a GIANT, LIFE SIZED gingerbread person. It was such a fun way to close out December. Check out the gallery below for all the fun!

Powered by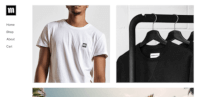 Create your own unique website with customizable templates.