Reading:
Please read nightly with your child. This can look many different ways:
You can read to your child
Your child can read to you
You can alternate who reads by page, line, or paragraph
​
**Please help your child fill out the monthly log so he/she can earn their recess incentive!**​​Spelling Words:
Words will be sent home every Friday. Please practice writing these words nightly with your child.
Spelling tests will be each week on THURSDAY.
Spelling tests will have the 10 words that are sent home as well as FIVE additional words that follow the weekly phonics concept.
There will also be a section for sentence dictation. Students will write a 3 sentences that are dictated to them. They need to have capital letters beginning their sentences, the correct end marks, and all words spelled correctly. Each aspect is worth 1 point.
Sight Words: away, car, friends, house, our, school, very
Please practice reading AND writing the weekly first grade sight words nightly with your child.
​Sight word homework packets go home every Monday and are due back by Friday.
​UNIT 1 WORDS:
come,
in,
my,
on,
way
, take,
up,
what,
blue,
from,
help,
little,
use,
eat,
five,
four,
this,
too,
and,
a,
his,
of,
saw,
small,
street,
home,
into,
many,
them
as,
to,
we,
he,
she,
me ,
for,
or,
get,
her,
is,
your,
has,
be

UNIT 2 WORDS:
catch, good, no, put, said, want, be, could, horse, of, old, paper, live, out, people, who, work, down, inside, now, together, there, around, find, food, grow, under, water, also, family, new, other, some their
UNIT 3 WORDS:
always, become, day, everything, nothing, stays, things, any, enough, ever, every, own, sure, were,
​
Addition and Subtraction fact practice is encouraged. This can look many different ways:
play card games
play dice games
practice basic math facts with flashcards
​
​​Cold/Hot Reads:
Passage will be sent home every Monday. Please practice nightly with your child.
Students are tested for the cold read on Mondays
Students are tests again for the hot read on Fridays after they have practiced all week at home
Progress is graphed for students to see (It's very exciting for the students to see their weekly growth!)
The goal of cold/hot reads is to read the passage fluently
Powered by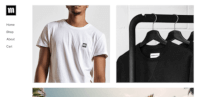 Create your own unique website with customizable templates.