Hello Families! I'm Samantha Farella and I am thrilled to be teaching first grade at Williams! I grew up just down the road in Lanesboro and moved to Pittsfield when I was 8 years old. Family is extremely important to me. My mother and father were, and still are, very supportive of me and my aspirations. I am the youngest of four girls and my sisters are my best friends. I couldn't go a single day without talking to at least one of them! I am married to a loving husband and have two beautiful, happy, amazing children. Lena is a going into her first year of preschool this fall and is full of life. Carter was just welcomed into the family in May is the happiest little boy I've ever met. They certainly keep me busy when I'm not at school.

​I went to college at Westfield State University and have a Bachelors in Elementary Education and a Masters in Reading. When I graduated college, I taught preschool at HeadStart in Pittsfield for a year before becoming the only second grade teacher at Farmington River Elementary School in Otis, Ma. I taught there for 6 years and made the move to first grade at Williams last year. I am excited to be teaching first graders the fundamentals of reading and hope to foster a love of reading in each and every one of my students. Becoming lost in a story is one of the best feelings in the world!
Powered by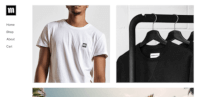 Create your own unique website with customizable templates.