What a week it has been! First grade has been hard at work researching ocean animals. The students each have their own animal to discover. They began by reading a nonfiction text about their creature. Next they recorded information that they found including habitat, diet, predators, behavior, life cycle, and appearance. The students drew a diagram of their animal and labeled it with all the important features of their creature. Next week students will create their poster to be able to present their findings to the class! Below are photos of some of the amazing ocean creations we have done since our unit began last week.

Our week ended with field day today. WOW! Did we have fun! The class rotated through 12 stations in the morning, ate lunch together outside, and did many additional activities outside in the afternoon such as face painting, chalk, bubbles, hula hoops. The afternoon ended with a friendly game of tug of war, the sliming of Principal Buchinski, and popsicles. Below are photos from the day!



Powered by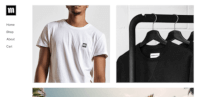 Create your own unique website with customizable templates.